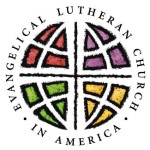 Emmanuel was originally organized by Rev. Charles E. Johnson, pastor of American Lutheran in Billings. To begin with, it was served by interns from American Lutheran, and the first resident pastor was Rev. Erling R. Estrem who came in 1947.
The roots of the congregation go back to 1912 when Rev. Halvor S. Quanbeck of the Lutheran Free Church formed a congregation among Norwegian-American settlers who came from North Dakota. Services were held from time to time in schools. Pastor Quanbeck donated three acres of land for a church site and cemetery, but the building was never constructed. The congregation was eventually dissolved in 1920.
In the meantime, the LCMS had started work in Shepherd in 1915. The church and parsonage were built in 1918. This congregation also dissolved in the 1930s. In 1907 the Dutch Reformed church people from Michigan started work among 80 families who had moved out. They built a church but dissolved in 1943. In 1944, Emmanuel finalized arrangements with the Christian Reformed Church at a cost of $2,000.
Pastoral History
Charles E. "Cully" Johnson, 1937 – 1945
Erling R. Estrem, 1947 – 1949
Ralph Glenn, American Lutheran (Interim) 1950 – 1951
Oliver C. Carlson, 1951 – 1954
H. F. Huseth, American Lutheran (Interim), 1955
Ole Helland, 1955 – 1965
Elvin Tollefson (Interim), 1966
Wendell J. Brown, July 1966 – May 1969
Douglas R. Behm, June 1969 – July 1972
John V. Schleif, September 1972 – July 1975
Patrick W. Mieritz, October 1975 – July 1979
Paul M. Everett, July 1980 – 1983
John O. Tweeten, 1984 – October 1990
James Smith (Interim), November 1990 – May 1991
Daniel Hooks, June 1991 – January 1994
Richard Bahnson (Interim), Feb 1994 – July 1994
Ronald Hovick, August 1994 – January 2000
Thad Person, April 2000 – April 2004
Sharon Korsmo, February 2005 – April 2007
Linda Rose, September 2007 – May 2014
Mark Morgenstern, June 2014 – October 2019
Interim and Volunteer, November 2019 – August 2021
Keith Weatherford (Intern), August 2021 – July 2022
TBD